Video: Business Outcomes of IIoT
May 30, 2019 In our recent articles, we've talked about taking a different approach to embarking on building IIoT capabilities, one that protects organizations from pilot purgatory by focusing on a specific challenge in the manufacturing environment and yielding ROI quickly. It's not a rip-and-replace method requiring massive investments in new equipment. It's a simple recipe like that provided in our pair of articles on adding cameras to the factory floor. (See Part 1 and Part 2.)
Most recently, we've shared our blueprint solution for instrumenting brownfield equipment using off-the-shelf standard sensors, an Edge compute device (typically an industrial gateway), and easy to use software solutions including several Open Source offerings to create a truly affordable solution.
The blueprint focused mainly on how to implement the solution. But if you'd like to learn more about why we worked with our customer to implement the solution, we invite you to check out the recent presentation by our Commercial Director, Roger Richardson, at IoT Tech Expo in London. Roger's presentation, Business Outcomes of IIoT, tells the full story including the benefits that our customer has realized for its business.
Have questions about the presentation or our blueprint? Don't hesitate to let us know.
Related articles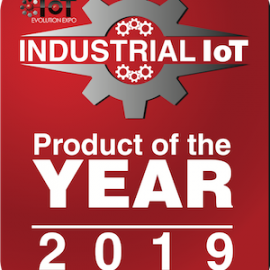 We were very excited to learn on Friday that the Corlina System of Trust has received a 2019 IoT Evolution Industrial IoT Product of the Year Award from IoT Evolution World, the leading magazine and Web site covering IoT technologies. It's very exciting when your product receives this type of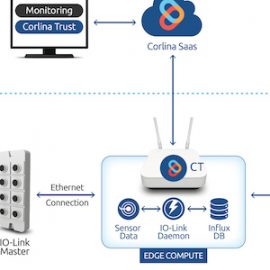 Solution Overview Corlina's brownfield monitoring solution blueprint is intended to enable monitoring and decision-making based on information captured from already-in-place equipment.  These existing systems are often implemented on closed architectures and/or closed data buses for reliability reasons, or they may not include any embedded sensors whatsoever.  Corlina provides a cost-effective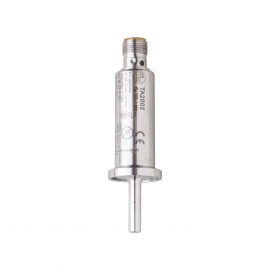 Shopping for Your Brownfield IIoT Solution Part 1 of our Blueprint provided you with a Solution Overview of our brownfield IIoT monitoring solution to help you measure the performance of equipment you have already installed in your factory floor, including auxiliary systems like conveyor belts and pumps. Now that you're