A Blueprint for Implementing IIoT in a Brownfield Facility: Part 1
February 1, 2019 Solution Overview
Corlina's brownfield monitoring solution blueprint is intended to enable monitoring and decision-making based on information captured from already-in-place equipment.  These existing systems are often implemented on closed architectures and/or closed data buses for reliability reasons, or they may not include any embedded sensors whatsoever.  Corlina provides a cost-effective means to instrument these systems – systems like conveyor belts, cooling systems, and presses or pumps, to name a few – with sensors and analytical capability without interfering with existing equipment.
And with the Corlina System of Trust™ as a key element of the defined solution, you ensure the security and integrity of the monitoring system so that you have confidence that your devices are protected from tampering and your system is producing reliable, trustworthy data.
This Blueprint is designed to help you replicate this set-up in your own environment by providing you a model for everything you'll need including:
Shopping list for all solution components

Links to required software

Skills list

Physical setup checklist

Application setup checklist
These instructions are provided in the follow-on Blueprint articles:
Shopping for Your Brownfield IIoT Solution and Implementing Your Brownfield IIoT Solution.
| | |
| --- | --- |
| The full Blueprint is now available as a downloadable pdf. Get the full version here: | |
Solution Configuration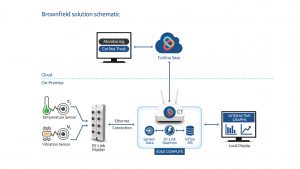 The basic solution architecture is shown above. You can install the number of sensors you'll need to measure vibration, temperature, pressure, or other physical characteristics that are indicative of the health of your process. If you use more than 8 sensors, you'll need to deploy multiple IO-Link masters to account for all the required connections.
(IO-Link sensors are available from numerous vendors offering a range of measurement capabilities. You can find out more about the members of the IO-Link Consortium and the types of products/sensors they offer here.)
To view your data and graphical output, you can simply connect a laptop or standard PC to your Edge Compute device. The Chronograf system makes viewing and manipulation of the data simple, and no special equipment is required.
Design Details
In the demonstration case that we installed at our customer, we instrumented an injection press hydraulic pump system. The setup included one vibration sensor mounted on the motor, a pair of temperature sensors on the hydraulic oil pump, one at the inlet and one at the outlet, to measure temperature increases beyond threshold levels, and a pair of temperature sensors on the cooling water system. All 5 sensors were integrated using one IO-Link master (IOLM).
While many IIoT solutions will connect sensors via WiFi, Zigbee, Bluetooth, or other wireless protocols, we've opted to hard-wire the sensor connections in our solution. We made this decision to increase the reliability and consistency of the connection because it was physically possible to do so.
Next Steps
Once you have determined how our solution can be applied to your environment, you're ready to move on to step 2, shopping for your hardware and supporting equipment, and becoming familiar with all the software you'll need to download.
So without further ado, let's go shopping…
You can also jump ahead to see what's coming by reading Implementing Your Brownfield IIoT Solution.
If you need assistance at any point, please don't hesitate to contact us at support@corlina.com.
Related articles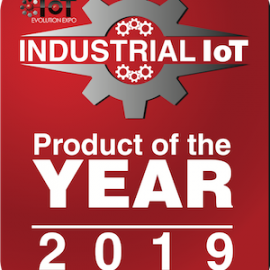 We were very excited to learn on Friday that the Corlina System of Trust has received a 2019 IoT Evolution Industrial IoT Product of the Year Award from IoT Evolution World, the leading magazine and Web site covering IoT technologies. It's very exciting when your product receives this type of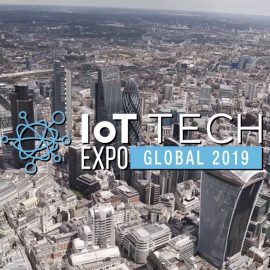 In our recent articles, we've talked about taking a different approach to embarking on building IIoT capabilities, one that protects organizations from pilot purgatory by focusing on a specific challenge in the manufacturing environment and yielding ROI quickly. It's not a rip-and-replace method requiring massive investments in new equipment. It's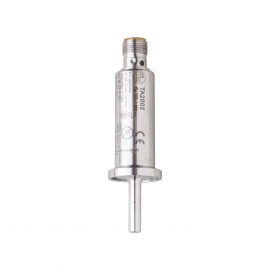 Shopping for Your Brownfield IIoT Solution Part 1 of our Blueprint provided you with a Solution Overview of our brownfield IIoT monitoring solution to help you measure the performance of equipment you have already installed in your factory floor, including auxiliary systems like conveyor belts and pumps. Now that you're