Smart Factory Automation Starts with Trust
December 27, 2017 Manufacturers are undergoing one of the biggest transformations since the dawn of the industrial age: using digital technologies to build and modernize their systems and processes into Smart Factories. To help them on their smart factory journey, several global initiatives have been launched:
The U.S. has adopted the Industrial Internet Consortium (IIC)
The production power-houses of Japan are focusing on the value of "Connected Factories" to bring about the next innovation in manufacturing (monodozkuri ).
In Europe, Germany is leading the collaborative effort of Industrie 4.0, whose main mission is to identify future steps towards a digitized industry in Europe.
The Smart Factory uses modern data science, sensor-enabled equipment and digitization to connect business leaders to what's happening on the factory floor, and actionable intelligence to make operations more adaptable, intelligent and self-aware. While the benefits and competitive advantages of embracing a Smart Factory model are well documented, many factories have been slow to embrace this model. Why?
In a word: trust.
The typical manufacturing operation has thousands upon thousands of devices to connect within just a few hundred square feet of space. For production managers and factory IT staff, connecting these devices to the factory network represents a huge leap of faith. Any one device, if it is compromised, could pose a threat to production as well as the other devices on the network. Factory IT professionals need to know: What is this device? Where is this device? Can I trust this device? Is this device performing as expected? If not, what is the impact to production?
For most factories trying to digitize their operations, there is no common view, or "standard of trust," between corporate IT and factory OT teams into what is happening on the factory floor. This lack of a trusted view into factory operations can lead to miscommunication, security issues, production delays, supply chain issues and more. The lack of end-to-end visibility in the technology stack also makes cyber-attacks on factory equipment more likely, while at the same time more difficult to detect and remediate.
Corlina was founded to address the issue of trust in smart, connected factories. Corlina's Smart Factory System of Trust is the first lightweight, easy to deploy and easy to use software as a service (SaaS) designed to help manufacturers, equipment makers and systems integrators gain a trusted view into what's happening on the factory floor.  The Corlina solution ties together edge device visibility, application visibility and security to what is occurring in the core network, providing a single, trusted view of factory floor operations that can be used by both operational and IT staff to make timely, intelligent business decisions.
Our early conversations with manufacturing customers, equipment providers and systems integrators tell us that trust is a huge challenge that must be solved. We will be posting updates as we launch the Corlina solution to the market in early 2018. In the meantime, we hope you join us on this journey to help manufacturers modernize their factories with confidence, and look forward to your input and feedback.
Related articles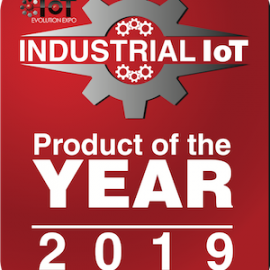 We were very excited to learn on Friday that the Corlina System of Trust has received a 2019 IoT Evolution Industrial IoT Product of the Year Award from IoT Evolution World, the leading magazine and Web site covering IoT technologies. It's very exciting when your product receives this type of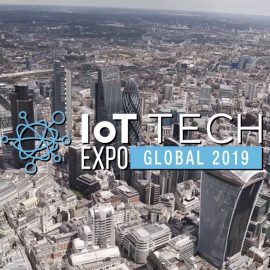 In our recent articles, we've talked about taking a different approach to embarking on building IIoT capabilities, one that protects organizations from pilot purgatory by focusing on a specific challenge in the manufacturing environment and yielding ROI quickly. It's not a rip-and-replace method requiring massive investments in new equipment. It's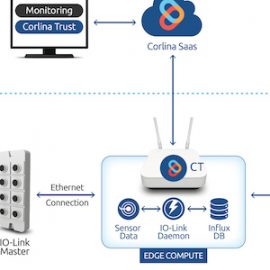 Solution Overview Corlina's brownfield monitoring solution blueprint is intended to enable monitoring and decision-making based on information captured from already-in-place equipment.  These existing systems are often implemented on closed architectures and/or closed data buses for reliability reasons, or they may not include any embedded sensors whatsoever.  Corlina provides a cost-effective