Corlina Bringing Trust as a Service to Smart Factories
November 24, 2017 The Corlina team came together in Menlo Park, CA recently to plan the company's official launch in early 2018. Our team members are located across the globe, so it was both fun and productive to sit in a room together and brainstorm our go to market, product and channel strategies. Our goal: bring "trust as a service" to the millions of small and medium manufacturers worldwide that are building new and upgrading existing production facilities with smart factory technology.
Right now, Corlina is still in the early "pre-launch" phase, developing our product and working with key "lighthouse" manufacturing customers to get critical feedback on features and functionality. We can't share names at this point, but this work has been critical in helping us shape the development of our product and our overall strategy.
The adoption of Smart Factories starts with the concept of "connected devices." As new sensor-enabled devices, from cameras to PLCs to large industrial machines proliferate, the idea of the connected factory is becoming a reality. With that new reality come risks. Factory IT administrators, production supervisors, and plant managers need to know that these devices can be trusted on the factory network, and spot potential issues the moment something changes.
Corlina's Smart Factory System of Trust will be the first system designed from the ground up around the concept of of "trust." We envision a lightweight and non-intrusive solution, with a distributed SaaS architecture built for easy scalability and resiliency.
Manufacturers will be able to easily and quickly onboard, verify and monitor thousands of trusted devices on the factory network. Systems integrators and industrial equipment manufacturers will be able to use Corlina's Smart Factory solution to make their equipment and services more valuable. Intelligence from the factory will be available to both OT and IT business leaders to drive smarter decisions.
Related articles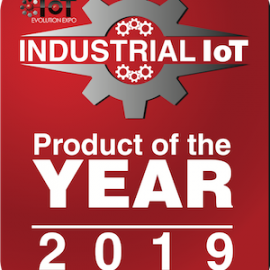 We were very excited to learn on Friday that the Corlina System of Trust has received a 2019 IoT Evolution Industrial IoT Product of the Year Award from IoT Evolution World, the leading magazine and Web site covering IoT technologies. It's very exciting when your product receives this type of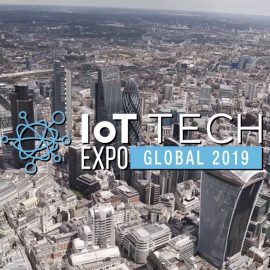 In our recent articles, we've talked about taking a different approach to embarking on building IIoT capabilities, one that protects organizations from pilot purgatory by focusing on a specific challenge in the manufacturing environment and yielding ROI quickly. It's not a rip-and-replace method requiring massive investments in new equipment. It's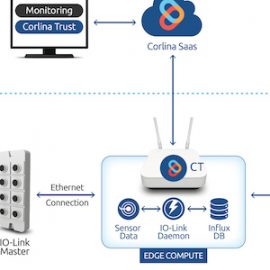 Solution Overview Corlina's brownfield monitoring solution blueprint is intended to enable monitoring and decision-making based on information captured from already-in-place equipment.  These existing systems are often implemented on closed architectures and/or closed data buses for reliability reasons, or they may not include any embedded sensors whatsoever.  Corlina provides a cost-effective