Announcing Our Private Beta
March 12, 2018 Today we're excited to announce that we're launching the private beta of our Smart Factory solution. After multiple months in stealth mode, we're stoked to be taking this step forward in introducing our solution to a select group of companies around the world. We're inviting a limited number of participants to help us test our self-service onboarding of new users and their connected devices, and the use of the Corlina Dashboard for ongoing monitoring of these devices on the factory floor.
Why a Beta Release?
Because a key part of our corporate mission is to make Industry 4.0 capabilities accessible to all manufacturers, particularly Industrial SMEs, it's critical that both our onboarding and solution interface provide the smooth user experience that we're striving to deliver. In particular, we're looking to ensure that a user's first time interaction with our system is intuitive, frictionless, and immediately begins to add value.
Calling a Few More Testers
As we mentioned, we've extended several invitations but are looking for a few more beta participants that can help provide the detailed feedback we need to ensure we achieve our ease-of-use goal. If you're reading this, and you think that you'd be a great beta user, able to provide us the feedback we're looking for, please request an invite. We'll be in touch for a quick conversation, and if your environment meets the beta requirements, we'll get you underway with your device connections quickly.
Not Interested in Testing?
… but think you might be interested in Corlina? We'll be keeping everyone posted on the timeline for our full product launch, so please don't hesitate to sign up anyway. You can always go to our contact form with more specific questions — we'd love to hear more about your needs and your current IIoT capabilities and environment.
Related articles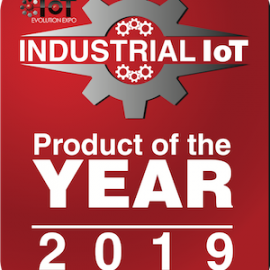 We were very excited to learn on Friday that the Corlina System of Trust has received a 2019 IoT Evolution Industrial IoT Product of the Year Award from IoT Evolution World, the leading magazine and Web site covering IoT technologies. It's very exciting when your product receives this type of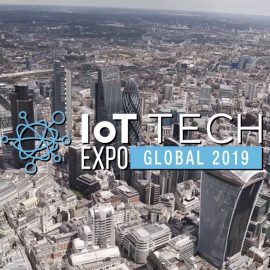 In our recent articles, we've talked about taking a different approach to embarking on building IIoT capabilities, one that protects organizations from pilot purgatory by focusing on a specific challenge in the manufacturing environment and yielding ROI quickly. It's not a rip-and-replace method requiring massive investments in new equipment. It's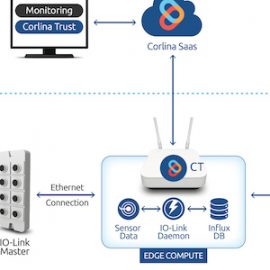 Solution Overview Corlina's brownfield monitoring solution blueprint is intended to enable monitoring and decision-making based on information captured from already-in-place equipment.  These existing systems are often implemented on closed architectures and/or closed data buses for reliability reasons, or they may not include any embedded sensors whatsoever.  Corlina provides a cost-effective