Once you complete adding your devices to your dashboard, you'll be prompted to install the Corlina Technology on your devices.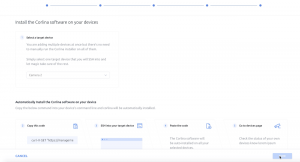 First you'll select a target device in the drop-down box. Then you'll be prompted to copy the curl command that is auto-generated for you.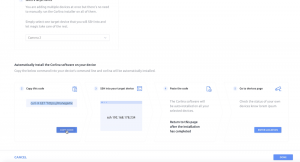 You'll need to ssh into your target device (your computer will need to be connected to the same network as your device), and in your terminal window, you'll paste the curl code you've copied.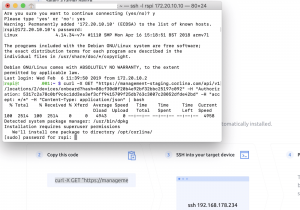 When you hit return, the code will begin to execute, and you'll be prompted to enter the device password.
After you enter the password and hit "Return", you'll see the CT download and install occur in your terminal and you'll also see a message in Corlina that the device installation has started.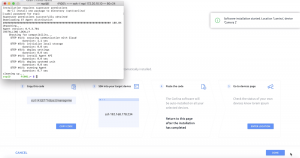 Once installation is fully complete, you can select "Enter Location" to go directly to your Dashboard.